Last year, Google launched Instant Apps, a way for developers to give users a native app experience that didn't involve having to install anything. Users would simply click on a link on the search results page and the instant app would load. Today, the company is extending this program to games. With Play Instant, users would be able to play a short demo of a game before downloading it.
The Google Play Instant tool has been introduced with the goal of easing the process of game discovery and reducing the instances of users installing and uninstalling a game quickly afterward, which damages app metrics and analytics. For end users, it's a great way of testing a game, before installing it, saving some data and also time.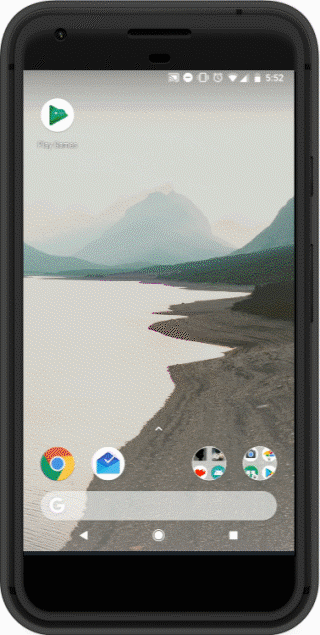 There are a few things to note with this new functionality. For starters, the available stable of games at the outset consists of only six; Clash Royale, Words With Friends 2, Solitaire, Bubble Witch Saga 3, Mighty Battles, and Final Fantasy XV: A New Empire. Google says that more will come. The Google Play Instant function will drop you into a game so you can experience what the game's like and see if it's a good fit for you, but for now, the demo content for each entry is a bit bare bones, and progress can't be saved or passed on to the full app.
(Via)